(Las Vegas, NV)   The Tucson Sugar Skulls started their season off with a bang, winning a thriller in Las Vegas against the Knight Hawks at the Dollar Loan Center on Sunday afternoon.
In a back-and-forth affair, the lead changed hands seven times, but the Sugar Skulls kept the game close, never trailing by more than six points. With the win, they dealt the expansion Knight Hawks their first-ever loss in franchise history.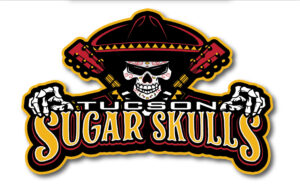 Noteworthy Neal
Quarterback Daquan Neal, Tucson's prized offseason acquisition, returned to his 2019 IFL MVP form, going 13-for-19 with 178 passing yards and four passing touchdowns. Neal scored the first Sugar Skulls points of the game on his lone touchdown run of the game in the first quarter. He then erased a 26-20 halftime deficit by throwing three touchdowns in the final two quarters.
Wide receiver Arthur Jackson had three touchdown receptions, and one in each quarter excluding the second. His 34-yard score in the third quarter gave the Sugar Skulls the lead, and they would not relinquish it thereafter. Jackson's third and final touchdown put the game away in the fourth quarter.
Developing Defense
After struggling defensively throughout the 2021 season, the new-look Sugar Skulls defense overcame a shaky start to hold Vegas to seven points or less in each of the final two quarters. They allowed only 24 yards rushing the entire game.
In his first indoor game, linebacker Connor Taylor led Tucson with seven total tackles, four solo, and one tackle-for-loss. Another new addition, defensive lineman Tony Winslow registered two tackles and the only Sugar Skulls sack of the game, along with a blocked extra point.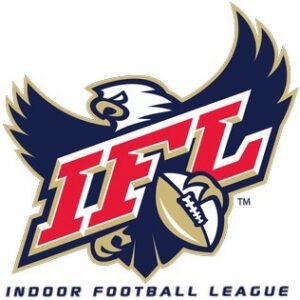 Be Like Mike
Tucson running back Mike Jones, the longest-tenured Sugar Skull and the franchise's all-time leading scorer was as dependable as ever around the end zone, rushed for two touchdowns. A first-team All-IFL selection in 2019, Jones added to his franchise career rushing yards total with 23, bringing his all-time mark to 1,095 yards.
Jones' six-yard score on the first Tucson drive of the third quarter served as the catalyst for the team's 28-point second half. An adept receiver, he added two receptions for 14 yards in the passing game, as well.
Road Warriors
The Sugar Skulls hit the road again next Friday, as they visit the Frisco Fighters looking to improve to 2-0 on the season. Tucson aims to equal their best start in franchise history, as they also began their inaugural 2019 season undefeated through their first two games. They'll wait until April 9th to make their home debut at Tucson Arena vs. the San Diego Strike Force.
Press Release courtesy of the Tucson Sugar Skulls – Brandon Duenas