(Tucson, AZ)  The Pima Community College men's track & field team competed at the Distance In The Dark on Thursday and the Cody McBride Invitational on Saturday.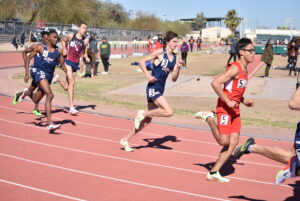 Sophomore Chalen Lozano (Marana HS) set an Outdoor national qualifying time and a personal college-best in the 10,000 meters race finishing with a time of 32 minutes, 26.38 seconds.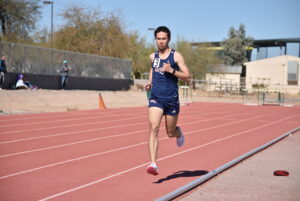 Freshman Joel Gardner (Ironwood Ridge HS) set a national qualifier in the 1,500 meter race finishing with a time of 3:59.37.
The Aztecs will compete in the ACCAC Conference Championships on Saturday at Central Arizona College in Coolidge, AZ. Events begin at 10:00 a.m.
See complete results of the Distance In The Dark and Cody McBride Invitational on WingFootFinish:
https://results.wingfootfinish.com/meets/13580/events
Press Release courtesy of Pima Athletics- Raymond Suarez