The Park University Gilbert women's basketball team lost its second straight contest, dropping its game with The Master's University this afternoon 90-60 at the MacArthur Center in Santa Clarita, Calif. The Bucs record moves to 1-2 on the season.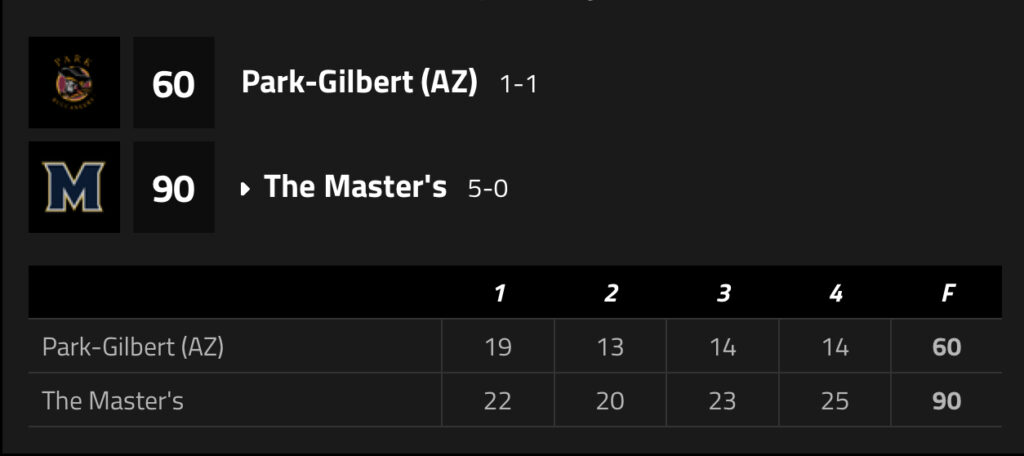 The Bucs who struggled from the floor in their matchup with Arizona Christian, came out strong in the first quarter shooting 54 percent from the floor in the first quarter. But the Park Gilbert defense, which was solid against ACU, struggled as the Mustangs shot 63 percent from the floor and the Bucs trailed after one 22-19.
The second quarter saw a change in fortunes as the Bucs were outscored 20-13 in the frame. Park tied the scored at 27-all, before a 13-0 run by The Master's broke the game open and the Bucs seemingly could not recover as they went in to the half trailing by 10.
The third quarter saw more of the same as the Mustangs expanded on its advantage to lead by 19 at the end of the quarter and then the fourth quarter got even uglier as the Mustangs outscored the Bucs 25-14 in the period to make the final margin 30 points.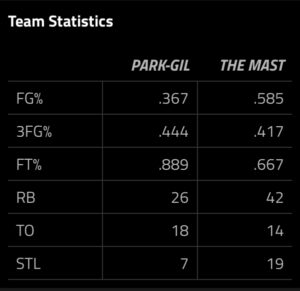 After the strong shooting start, the Bucs trailed off, finishing the game shooting 37 percent from the floor, while the Mustangs continued to perform well from the field shooting 58 percent for the game. The Mustangs also dominated on the boards, outrebounding the Bucs 42-28.
Individually, freshman Mariana Cubero had her best game in a Buc uniform to date with 16 points, hitting 4 three-pointers. Kayla Schroeder and Jayla Reliford had 14 and 12 points respectively.
The Bucs now have 10 days off before returning to the court with a home date with OUAZ on Tuesday, November 28 at 5:30 p.m. at Legacy Sports Park in Mesa, Arizona.
Press Release courtesy of Park University Athletics – Preston English