(Windmere, FL)  The men's golf team took home team honors Tuesday at the Isleworth Invitational held at Isleworth Country Club in Windmere, FL.
ASU shot 11-under 853 (277-292-284) to top Illinois who finished at 9-under 855 (289-284-282).
Sophomore Cameron Sisk (tied for fifth) continued his great play to start the 2021-22 season with a 4-under 212 (67-68-77). Freshman Preston Summerhays (tied for eighth) was solid with a 3-under 213 (67-74-72) and tied for eighth, while David Puig tied for 13th with a 1-over 217 (70-76-71).
Sisk and Puig tied for tournament lead with 14 birdies.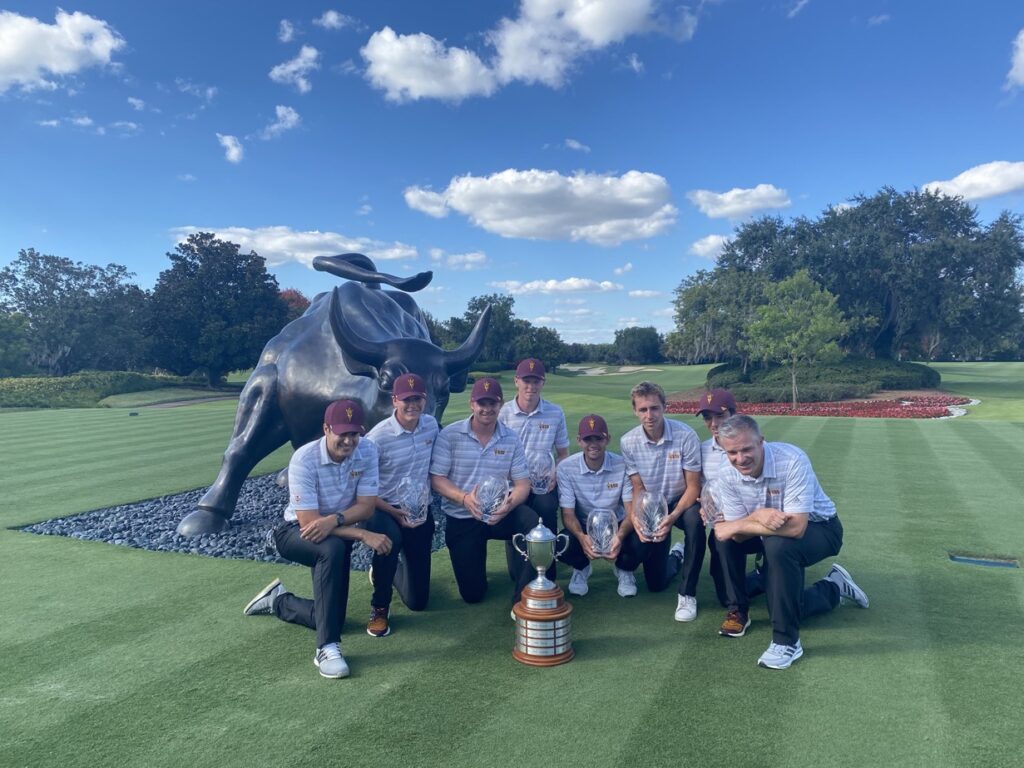 PLAYERS MENTIONED
5′ 11″
195 lbs
Graduate Student
Press Release courtesy of Sun Devil Athletics