(Tucson, AZ)  The Tucson Sugar Skulls have re-signed indoor football veteran defensive back Cam Gaddis to return to his hometown for the 2021 Indoor Football Season.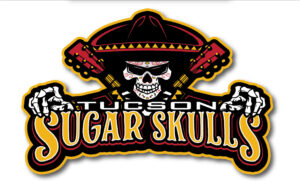 Cam Gaddis (6'1″, 195 pounds, Pima Community College)
started seven games for the Sugar Skulls in 2019 and tied for the team lead with three interceptions, while adding 23 solo tackles. He has four years of indoor football experience, including time with the Duke City Gladiators who will be new to the Indoor Football League in 2021.
Gaddis, who was born and raised in Tucson, graduated from Santa Rita High School in 2010 and played at Pima Community College in 2011 and 2012.