(TUCSON, AZ)  Arizona Wildcats beach volleyball and head coach Steve Walker proudly announce the Cats 2019 recruiting class, composed of six incoming high school players. Arriving in Tucson to join the program will be blocker Summer McDonough, defender Jordyn Nichols, blocker Alex Parkhurst, defender Alana Rennie, defender Hope Shannon, and split-blocker Kali Uhl.
"Coming off a season in which we really felt like we could compete with anyone in the country – where our younger and returning alike players gained some much needed experience – we're very excited to add what I believe is one of the deepest and athletic recruiting classes we have ever put together," Walker said. "This collection of young athletes are exactly the type of quality, hard-working, and no-nonsense individuals we want to work with. They are all very team oriented, but it is going to be great to see them develop individually over time and we look forward adding them to our current roster and getting back into national championship contention."
The six incoming freshmen will join a Wildcats program that put together an overall record of 24-13 in 2019 and finished the season ranked No. 13 in the country. The class includes two local high school athletes, who will become the first two Tucson-native student-athletes in program history.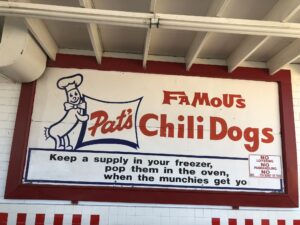 Below are detailed bios on all six members of Arizona's 2019 signing class.
Summer McDonough | 6-0; Blocker; Tucson, Ariz. (Pusch Ridge Christian Academy)
Lettered all four years in volleyball; also earned one letter each in track and tennis
Named All-Region First-Team all four years
Two-time All-Region Offensive Player of the Year as a junior and senior
Named Southern Arizona Player of the Year as a junior
Chose Arizona because, "The U of A offered the competitive beach program I was looking for and along with the reputation of the University, the school spirit, and the campus, it was an easy decision."
Coach Walker says: "In what will be an exciting trend, Summer, along with her classmate Alex Parkhurst, will be one of the first two Tucson beach volleyball signees in program history. Summer, a very blessed athlete, has worked extremely hard on her skills since moving all of her attention to the beach game. She will be an imposing blocker and in time I believe will possess the skills to play at the net or in the back court. We're looking forward to seeing her grow every year in our program and look for Summer to make quite an impact in her time here."

Jordyn Nichols | 5-7; Defender; Honolulu, Hawai'i (Kamehamea High School)
Played indoor volleyball and track and field in high school – lettered one year in each sport
Member of 2017 indoor State Championship team
Father, Jerry, played baseball at Washington; brother, Aaron, played football at Oregon State and for the Arizona Cardinals
Chose Arizona because, "It has been a long-time dream of mine to play Division I volleyball but most of my recruiting was centered on indoor volleyball. My true passion had always been playing beach volleyball so when the opportunity to be a part of Arizona's Beach Volleyball team presented itself, I knew that I would be a Wildcat."
Coach Walker says: "Jordyn came to one of our most talent-filled summer camps following her sophomore year of high school and really won the staff over. She's a tireless worker and can really cover the court exceedingly well. She's an awfully good athlete and has, and will continue, to work hard to be a point scorer in both serve receive and in the transition from defense to offense game. She has a very effective jump top spin serve, and given the fact she's got Pac-12 DNA in the family I know she will represent the U of A and our athletics department with the utmost of class."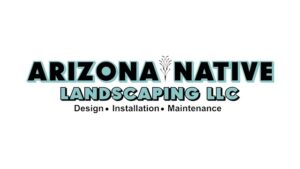 Alex Parkhurst | 6-2; Blocker; Tucson, Ariz. (Salpointe High School)
Lettered all four years in indoor volleyball; also lettered twice in beach and once in softball
Named Southern Arizona Region MVP as a senior
Chose Arizona because, "I wanted to have my family be able to support me and enjoy the big college experience."
Coach Walker says: "To see how the sport in general has evolved at both the high school and college level over the last several years has been incredibly exciting, and in that same vein the state of Arizona has been producing great, young beach volleyball players. But what's even more exciting is we're producing top talent right here in Tucson. Alex is coming off being a pairs state champion in the sand last month and will provide us some serious length and can undoubtedly make an immediate impact for us should she keep putting in the work. She has high-end potential no doubt and has also spent countless hours rounding out her game. We're very excited she decided to stay home during her college years."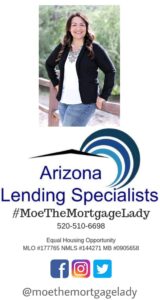 Alana Rennie | 5-8; Defender; Litchfield Park, Ariz. (Millennium High School)
Lettered three years in both indoor and beach volleyball
Named Second-Team All-Region as a junior
Mother, Jamie Heggen, played softball at Arizona in the early 1990s
Chose Arizona because, "They have great coaches, it's a big school with big sports programs, the opportunity to play in the Pac-12, and amazing academics."
Coach Walker says: "We're delighted Alana decided to not only stay in state, but I know she's awfully proud to follow in her mother's footsteps. Alana is a dynamic, ultra-competitive young athlete that I believe can blaze her own trail worth following. Alana also made the move to concentrate solely in the beach game midway through high school and I've seen so much growth not only in her all-around skills but in how she leads in the competition setting.  We're looking for Alana to stay on the incline of her learning curve in her time here and make a serious impact."
Courtesy of Arizona Athletics