(Tucson, AZ)  The Pima Community College baseball team (26-12, 12-9 in ACCAC) played a pair of close games at Scottsdale Community College (19-16, 11-11) on Saturday but it couldn't hang on to sweep.

The Aztecs got a sharp pitching performance from sophomore Austin Bryan (Sahuarita HS) as freshman JJ Rollon (Skyline HS) finished the day 3 for 6 with an RBI and a run scored. Sophomore Jacob Jacome went 4 for 7 with a pair of runs scored. Sophomore Richard Ware and freshman Karl Koerper knocked home runs in the second game.
Game 1: Pima CC Aztecs 2, Scottsdale CC Artichokes 1: Bryan got back on the winning track as he pitched a complete game giving up one run (one earned) on six hits with two walks and a season-high 12 strikeouts. He is now 7-1 on the season.

Down 1-0, the Aztecs took the lead with two runs in the 5th inning. They loaded the bases with no outs as freshman Angel Ochoa (Canyon del Oro HS) hit into a fielder's choice which scored Rollon to tie the game. Sophomore Phillip Sikes followed with an RBI single to score Jacome.

Sikes finished 1 for 4 with an RBI while Jacome was 2 for 3 with a run scored. Rollonwent 1 for 2 with a run scored and a walk.
PCC   0 0 0 0 2 0 0   2 4 0
SCC   0 0 1 0 0 0 0   1 6 0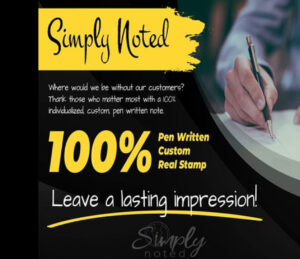 Game 2: Scottsdale CC Artichokes 6, Pima CC Aztecs 5: The Aztecs surrendered two runs in the 9th inning as the game ended on an error.
Down 3-0 in the 3rd inning, the Aztecs got on the scoreboard when Ware hit a solo homer with one out. He came up with another timely hit in the 4th inning driving in Jacome on an RBI single.

Koerper gave the Aztecs the lead at 4-3 in the 5th inning with a two-run home run to score sophomore Rafael Padilla (Nogales HS). The Aztecs added to their lead in the 7th when Rollon hit an RBI single to plate Padilla and make it 5-3.

The Artichokes scored one run in the bottom half of the 7th.
Ware finished the game 3 for 5 with two RBIs and a run scored. Koerper went 1 for 3 with two RBIs and a run scored. Rollon was 2 for 4 with an RBI while Jacome finished 2 for 4 with a run.

Sikes took the loss (1-1) as he pitched two-thirds of the 9th giving up two runs (one earned) on two hits with one strikeout and one walk. Sophomore Hayden Udall (Campo Verde HS) started the game and threw seven innings giving up four runs (four earned) on 10 hits with eight strikeouts and one walk.
PCC    0 0 1 1 2 0 1 0 0   5 11  3
SCC    2 1 0 0 0 0 1 0 2   6 12  0
The Aztecs will be back on the road on Tuesday when they play at Cochise College in an ACCAC Division I doubleheader. First pitch is at noon.
Courtesy of Pima Athletics