Courtesy of Pima Athletics
Tucson, AZ – Pima Community College baseball coach Rich Alday stepped down as the program's head coach and one of his former assistants at the University of New Mexico was chosen to be his successor.

Ken Jacome, who was an assistant to Alday for three seasons with the Lobos, will be the new Pima baseball head coach starting this fall.
Alday closes out his Pima career with a record of 517-251 in 17 total seasons. Alday won his 500th career game on Jan. 30. He returned this season after coaching the Aztecs from 1974-1989.

"I wanted to come back and lead the Aztecs baseball program for one more season," Alday said. "It's time for me to stay home with my wife (Norma). I have been out on the field for 40 years and it's time to change my schedule.

"It was a special moment to get my 500th win here but it is time for someone else to lead this program and I'm happy it's Ken Jacome.
"He did a great job for me at the University of New Mexico. He has many contacts with four- year schools that will get kids to that next level. He has a lot of experience and is very knowledgeable. He brings a lot to the table."

Jacome is no stranger to Tucson. He graduated from Rincon High School and coached the Pueblo High School baseball team from 1995-1996 before joining Jerry Stitt's staff as a volunteer assistant at the University of Arizona from 1997-1998.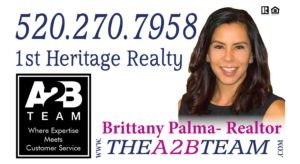 Jacome started the baseball program at El Paso Community College and led the Tejanos to three Western Junior College Athletic Conference titles (2001, 2002, 2004). He accumulated a record of 207-122-2 in six seasons (1999-2004).
Jacome was an assistant coach for Edgar Soto, the Dean of Athletics and Fitness & Wellness at Pima, on the 2002 USA Junior National Team where the team captured the bronze medal in Sherbrooke, Quebec, Canada.

He joined Coach Alday's staff at the University of New Mexico as the pitching coach in 2004 and then infield coach/recruiting coordinator in 2009. He stayed with the Lobos for 14 years.

"I have been away from Tucson for 20 years and I wanted the opportunity to come home. This is going to work out great and I'm looking forward to bringing Pima back to being a championship team," Jacome said. "I've been able to establish my own identity learning from some great coaches along the way. This gives me a chance to instill things I have learned over 20 years and give back to a great program.

"I talked to both coach Stitt and coach Alday. I told them I was really interested in the job and I felt like they gave me the support to be that guy to lead the program. Without those guys, I wouldn't be in the position I am now."

Jacome earned his master's degree in Education from Northern Arizona University and bachelors in Health and Physical Education from Oklahoma City University.