Courtesy of Arizona Athletics
The 14th-ranked Arizona Wildcats defeated Arizona State, 3-2, on Wednesday night in Tempe, Arizona, in a duel meet that came down to a third set in the final pair.
The teams split the first four games, but Kacey Nady and Olivia Hallaran's three-set victory would be the difference in the match.
UA improved to 17-10 on the season; ASU fell to 10-18.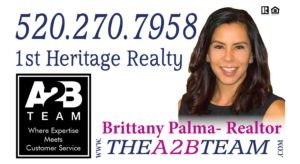 UA's No. 3 team of Hailey Devlin and Stephany Purdue was the first to put points the board for the Cats, defeating Sun Devils Katelyn Carballo and Ellyson Lundberg in straight sets, 21-15, 21-18.
Caroline Cordes and Makenna Martin, representing Arizona's No. 4 team, faced ASU's Cierra Flood and Katie Cross, but fell in straight sets, 21-18, 21-15. Arizona State's No. 5 team of Samantha Plaster and Kate Baldwin defeated Cats in a battle to three sets, 17-21, 21-18, 15-10.
To tie the duel, Olivia Macdonald and Natalie Anselmo claimed victory over ASU's No. 1 pair of Kwyn Johnson and Mia Rivera, 19-21, 21-15, 15-11. This Wildcat duo leads the team with a 18-9 pairs record.
Arizona's Kacey Nady and Olivia Hallaran came back to secure the evening's victory in three sets over ASU's No. 2 tandem of Natalie Braun and Frances Giedraitis, 26-24, 14-21, 15-10.
UA will close out their season as they host their final home tournament April 20-21.