(Mesa, AZ)  Oh, what could have been … The Park University Gilbert women's basketball team, struggled from the floor and but stayed with a potent Arizona Christian squad for three of the four quarters in a 70-59 loss at Legacy Sports Park this evening. The Bucs drop to 1-1 on the season as the Firestorm up their record to 5-1 which includes a win over fifth-ranked Carroll College.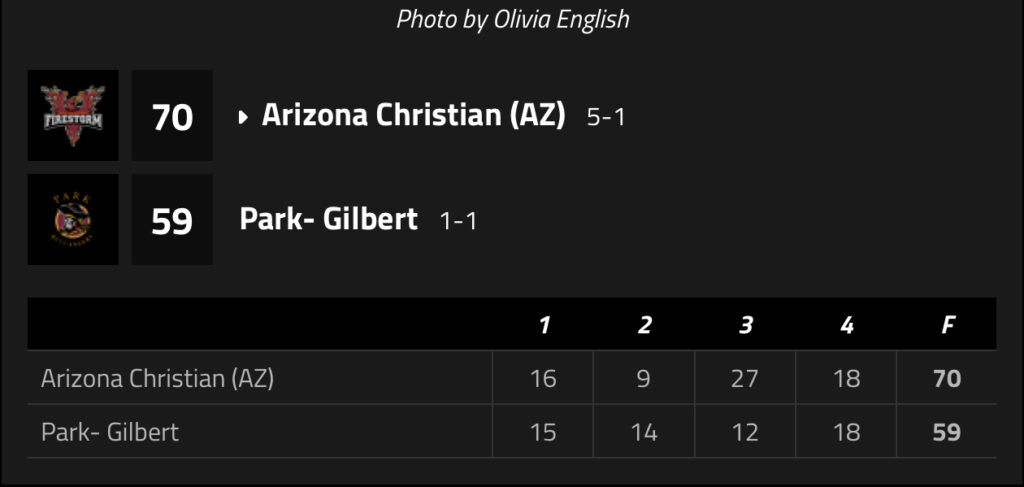 The Buccaneers shot 31 percent from the floor and 21 percent from beyond the arc. Despite the shooting woes, the Bucs owned a four-point lead at halftime. Park trailed by one after the first period as ACU scored a bucket off of an in bounds play with 0.8 seconds remaining.  Kayla Schroeder led the team with six points in the quarter.
In the second stanza, the Buccos defense held the Firestorm to 22 percent shooting and Park outscored them 14-9 to take the lead at the intermission. Schroeder poured in another six points going into halftime with 12 points.
The third quarter turned into the difference in the game. ACU outscored Park 27-12 in the frame, shooting 63 percent from the floor to hold an 11-point lead heading into the fourth.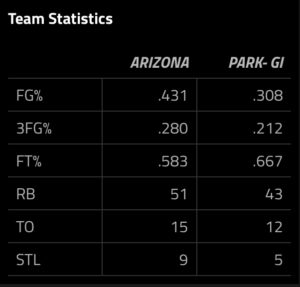 The two teams played to an 18-18 draw in the fourth quarter as the Bucs were unable to make a dent into the deficit.
Schroeder led the Bucs with 18 points and added six rebounds. Bobbi Clark added nine points on 4-8 shooting. Jenny Todd tacked on eight points.
Jayla Reliford led the team with eight rebounds and dished out seven assists, but also turned the ball over six times.
The Bucs now take to the road as they travel to face an undefeated team in The Masters on Saturday, November 18 at 6:30 p.m. Arizona time, 5:30 p.m. California time.
Press Release courtesy of Park University Athletics – Preston English