(Phoenix, AZ)  There are levels of risk and reward to the Grand Canyon men's soccer team taking on the level of nonconference schedule that it wrapped up Saturday night.
The payoff came earlier this month with a win at No. 4 UCLA and is expected to lie ahead in WAC play after GCU faced seven 2021 NCAA tournament qualifiers in its first eight matches. But the flip side for the Lopes came Saturday night with not being able to rise to the occasion repeatedly against No. 2 Washington, whose perpetual precision handed GCU a 4-1 loss.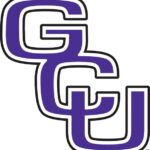 The Huskies (7-0-1), last season's national runner-up, took 14 of the match's first 17 shots and led 3-0 through 48 minutes on their way to their third consecutive four-goal game.
"They do a lot of things right over and over again," Lopes head coach Mike Kraus said. "They take care of all the little battles. Set pieces are a big part of their game, and we knew that coming in, but they were able to capitalize on a couple of them.
"There were good moments that we created very dangerous situations. The big step for us is how do we turn dangerous situations into good, goal-scoring opportunities. If we have a little more aggressive mentality in the final third and pull the trigger on some moments, maybe things are different."
After beating No. 4 UCLA and tying No. 18 UC Santa Barbara this month, GCU emerged with confidence against the nation's No. 2 team. The early action saw the Lopes in attack mode with an off-target shot by freshman forward Ben Augee, a GCU cross headed away and a shot by junior defender Samuel Lossou stopped.
But the Lopes would only put two more shots on goal for the remainder of the game. The Huskies dominated with advantages in shots (20-9), shots on goal (11-3) and corner kicks (13-2).
"We worked on how to combat what they like to do defensively and we were successful early on," Kraus said. "As we settled in and got comfortable, there was a little bit of complacency and we got away from the things that were successful. Momentum started to shift. You have to be disciplined."
Washington senior midfielder Lucas Meek, who scored both Husky goals in GCU's 2-0 loss at Washington last season, made it four consecutive goals in the matchup with scores in the 13th and 20th minutes on Saturday night. The first came off a corner kick with a far-post header that set up Meek's header to an empty net at the goal line and the second came on a Meek left-footer when the Lopes defense was broken down on the dribble.
The activity put GCU sophomore goalkeeper Leon Schmidt on guard with a career-high seven saves, four of which kept the damage to 2-0 by halftime.

"We made a huge step forward," Schmidt said. "Possession-wise, it was our best game. We had periods where we controlled the ball and weren't getting hectic. We created chances, but this team is so experienced. They see the weaknesses. If they get too many chances, they're killing it. Even though we played on their level most of the time, they exposed the moments where you're not concentrated."
Another corner kick set up Washington to take a 3-0 lead less than three minutes into the second half. Schmidt punched out a corner kick to the top of the box, where junior Christian Soto sent it back through the crowd and past a shielded Schmidt to score.
That stirred activity from the Lopes, who took the next three shots and outshot the Huskies until GCU junior midfielder Ben Awashie was issued a red card in the 68th minute.
The shorthanded Lopes still managed to get on the board in the 84th minute, when senior forward Shaun Joash used a hesitation move to score on a penalty kick. It notched his third goal of the season, giving him a team-best nine points.
"Shaun has been battling injury, but he came in and showed his true colors as a leader to fight and recover and chase down balls to try to help us dig something out," Kraus said.
Washington's Richie Aman added the final score in the 86th minute for the 4-1 final.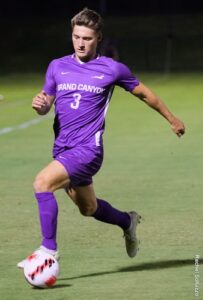 "This is the type of team we want to play because this is where we want to be," GCU senior forward Alec LaBarge said. "We're used to being ranked. We're still a great team. This one didn't end up how we wanted, but it wasn't as far away as the score said.
"We'll always remember what we did in the nonconference and learn from them, but it almost is like starting new because we've got to make a good run in the league and win the league for three times in a row and see what we can do."
GCU opens conference play on Saturday at Utah Tech, which it has beaten in each of its first two WAC seasons.
"The schedule was tough with new coach, 19 new players, but I think we handled it well," Schmidt said. "We can go into the conference games with confidence. If we keep playing like that, we're going to be very dangerous."
Press Release courtesy of Grand Canyon University Athletics – Paul Coro