(Phoenix, AZ) The finalized conference alignments for the 2022 football season. Six schools had their appeals approved – three to move up one conference and three to move down one conference.
Region alignments will now be determined and posted by Jan. 25. Member schools will have until Feb. 8 to appeal any region placements before the next Executive Board meeting on Feb. 22, where a final vote will take place to move forward with the 2022 alignments.
Scheduling for the 2022 season will begin the next day and conclude in March.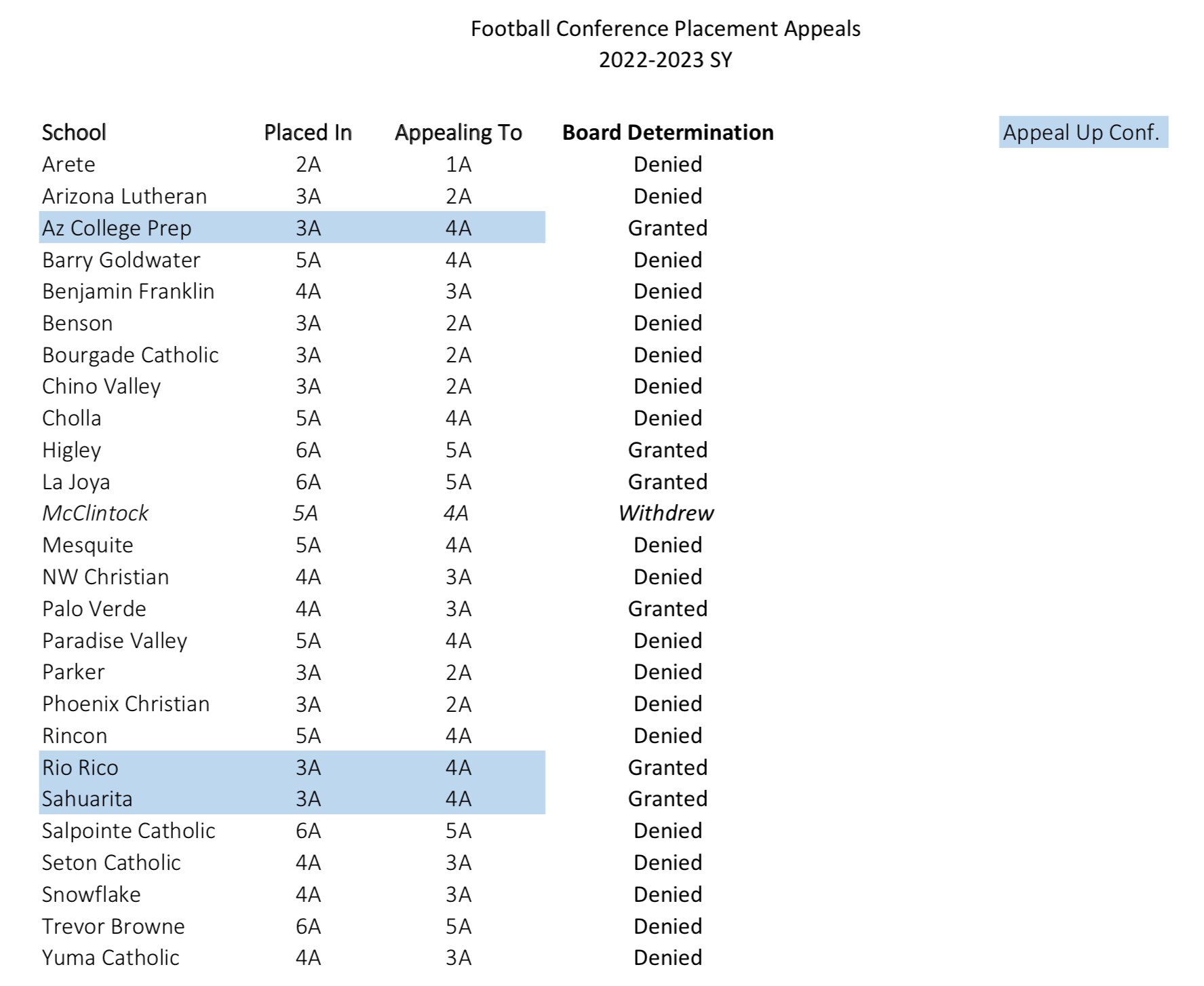 Press Release courtesy of the AIA – Seth Polansky