(Tucson, AZ)  With the unprecedented NCAA ruling allowing spring sports athletes to return next year on a blanket waiver, many schools saw their rosters change.
All senior athletes who got their seasons abruptly cancelled were given a choice to return and play in 2021.
The dominos began to fall for Mike Candrea's Arizona team almost immediately after the NCAA announcement.
Carli Campbell just signed with Syracuse University in upstate New York out of the transfer portal. This was verified through a phone call with her family.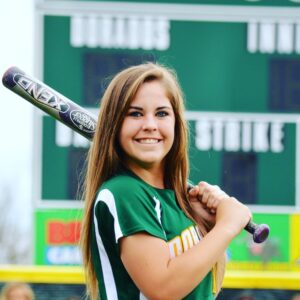 Carli Campbell, who was born in Tucson played for legendary softball Coach Kelly Fowler at Canyon Del Oro and briefly was enrolled  at Pima College and was coached by another iconic coach Armando Quiroz.
Campbell also won a National Championship with her travel ball team, the SunCats in 2012.
Her dreams about playing for the University of Arizona came true in 2017 when she signed with the Wildcats and red shirted her first year.
In 2018, she played in 52 games for the Cats batting an even .300. She started 49 games in left field.
In the 2019 season her playing time began to diminish as she played 40 games with other players also platooning in left field.
Arizona had an abundance of outfielders and it was very competitive to gain playing time. Her batting average dipped to .286 while she often batted last in the order.
Before the 2020 season was abruptly cancelled, Campbell played in 18 games with only two starts as the writing on the wall had become increasingly apparent.
In joining the Syracuse Orange squad, she will be united with another Canyon Del Oro alum A.J. Kaiser, who just finished her sophomore year.
In 2019 former CDO Dorado Anya Gonzalez was on the roster as a freshman, but was not brought back in 2020 when a coaching change was made.
Campbell will be able to play immediately going outside the Pac-12 on her transfer.