(Federal Way, WA)  The Pac-12 Men's SwimmingChampionships wrapped up on Saturday in Federal Way, Wash.
Arizona placed second overall in the Pac-12 Championships, their highest finish since 1996. They had a point total of 578, just ahead of the Stanford Cardinal who finished with 573.5 points.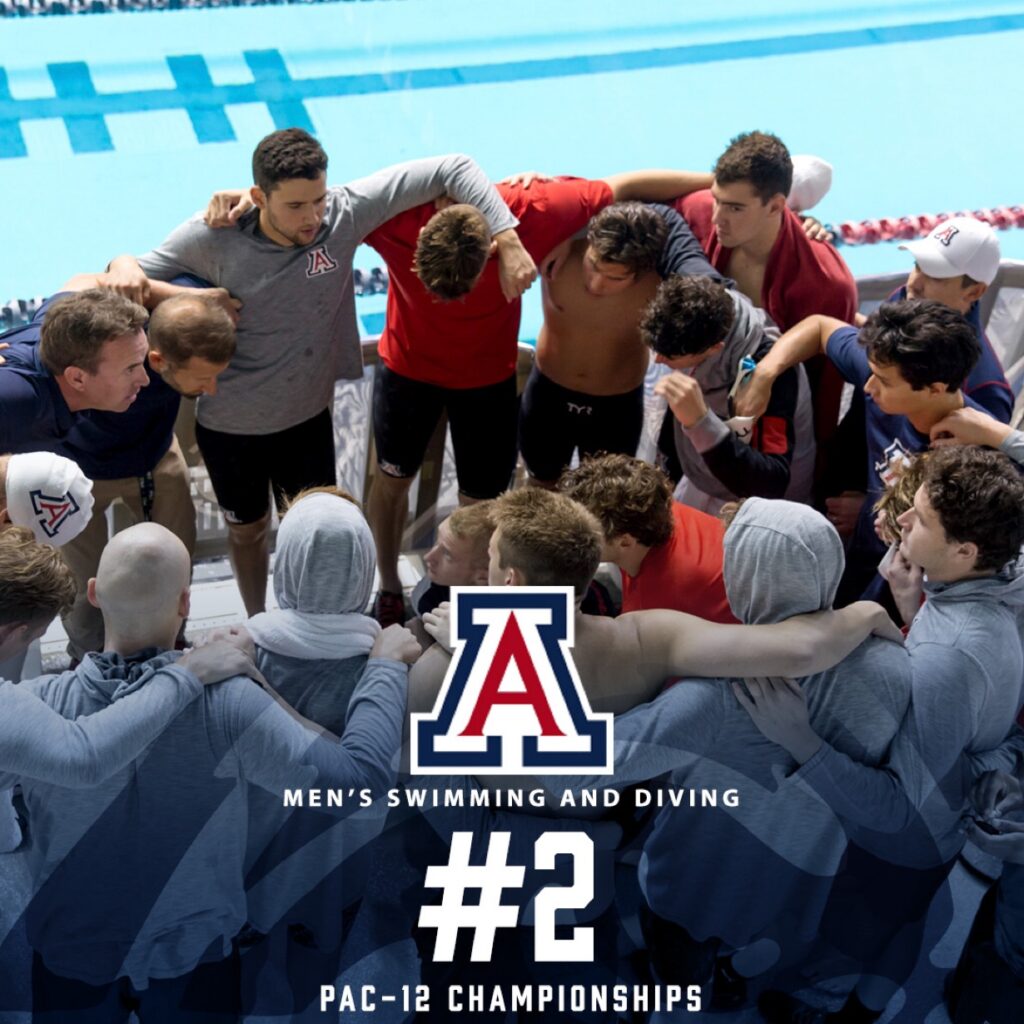 The Cats had four podium finishes Saturday night, two o If them from Brooks Fail in the 1650 free in which he won and the 200 fly where he took third. Marin Ercegovic placed third in the 100 free. The 400 free relay (Marin Ercegovic, Noah Reid, Jorge Iga, and Thomas Anderson) was the other podium finish with a time of 2:51.05, also good enough for third place honors.
The 200 fly was the event that pushed Arizona into second place as their were four Wildcat swimmers (Brendan Meyer, Brooks Taner, Etay Gurevich, and Brooks Fail) who competed in the A final.
Up next is NCAA Championships in Indianapolis from March 25-28.
Press Release courtesy of Arizona Communication Services