Courtesy of Pima Athletics
Tucson, AZ – The Pima Community College baseball team (19-24, 9-23 in ACCAC play) got some major contributions from the top of the order in the line-up and a boost from its bullpen on Saturday to help earn a split against No. 7 Mesa Community College (35-13, 19-13).

Sophomore Martin Garcia (Tucson HS) and freshman Enrique Porchas (Kofa HS) batted one and two in the line-up. Garcia finished the day 5 for 7 with five runs scored while Porchas went 5 for 8 with three RBIs and three runs scored.

Game 1: (7) Mesa CC Thunderbirds 7, Pima CC Aztecs 4 (7 innings): The Aztecs scored a couple of runs in the 7th inning but the rally was cut short. The Aztecs struggled on defense committing five errors in the game.

Garcia got it going with a leadoff single and Porchas followed with an RBI triple to bring him in to cut the deficit to 7-3. Porchas scored when freshman Rafael Padilla (Nogales HS) hit a groundout RBI. Freshman Juan Durazo (Salpointe Catholic HS) struck out to end the game as the Aztecs left two runners on base.

The Aztecs got on the board in the bottom of the 1st when sophomore Logan Klunder hit a groundout RBI to score Garcia and cut Mesa's lead in half at 2-1.

The Aztecs loaded the bases with one out in the 4th inning. Freshman Matthew Hackman (Empire HS) drew a bases loaded walk to score sophomore Marcus Mendez (Desert View HS). Garcia struck out and Porchas grounded out to end the threat as the Aztecs trailed 4-2. The Thunderbirds scored two runs in the top-half of the 5th inning.
Garcia and Porchas combined to go 4 for 6 as Garcia finished 2 for 3 with two runs scored. Porchas also went 2 for 3 with an RBI and a run scored. Mendez was 2 for 4 with a run scored.

Freshman Adam Moraga (Sunnyside HS) took the loss (2-7) as he pitched four innings giving up four runs (three earned) on seven hits with two strikeouts and one walk.

MCC   2 0 1 1 2 0 1  7 9 0
PCC    1 0 0 1 0 0 2  4 9 5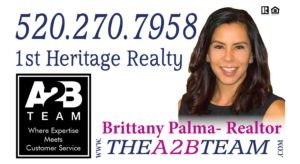 Game 2: Pima CC Aztecs 8, (7) Mesa CC Thunderbirds 5: The rally came through for the Aztecs this time as they scored four runs in the 7th inning and the bullpen took care of the rest.

Hackman and Garcia led off the inning with back-to-back singles. Porchas reached on a fielder's choice and a throwing error brought Hackman into score, which tied the game. Mendez hit an RBI single to scored Garcia to put the Aztecs ahead 6-5. Freshman Michael Wong reached on an error which scored Porchas. Freshman Elisandro Diaz (Salpointe Catholic HS) hit an RBI single to plate Mendez to cap off the inning.

Garcia, Porchas and Mendez went a combined 8 for 14 at the plate. Garcia finished the game 3 for 4 with three runs scored while Porchas was 3 for 5 with two RBIs and two runs scored. Mendez went 2 for 5 with two RBIs and two runs scored.

Sophomores Issac Lopez (Nogales HS), Troy Gutbub (Catalina Foothills HS) and Wong combined to shut out the Thunderbirds in the final four and one-third innings. They gave up just two hits. Lopez pitched one and one-third innings with no hits and three strikeouts.
Gutbub (4-1) picked up the win as he threw the 7th and 8th innings giving up one hit. Wong picked up his first save after giving up one hit with one strikeout in the 9th.

MCC   2 0 0 1 2 0 0 0 0  5  7  3
PCC    0 0 3 0 1 0 4 0 x  8 12 5

The Aztecs will play at Paradise Valley Community College on Tuesday in an ACCAC doubleheader. First game will be at 3:00 p.m.