SAN FRANCISCO – For the first time since 2011-12, UCLA has been voted the favorite to win the 2020-21 Pac-12 Men's Basketball title in a vote of 23 media members who cover the league.
Just 10 points separated the top three teams – UCLA, ARIZONA STATE and OREGON – in the poll, the closest vote among the top three in the 37-year history of Conference preseason picks.
The Bruins, who were ranked No. 22 in the Associated Press preseason top 25 earlier this week, collected nine first-place votes and 251 points to edge projected runner-up Arizona State – the AP preseason No. 18 Sun Devils garnered five first-place votes and 246 points to match their highest ever preseason prediction (2008-09 Media, 1985-86 Coaches).
Defending Pac-12 regular-season champion and AP preseason No. 20 ranked Oregon netted seven first-place votes and 241 points to slot in third.
STANFORD picked up one first-place vote and 209 points to check in fourth, its highest appearance since 2012-13 (fourth), while ARIZONA (173 points) and USC (one first-place vote, 154 points) rounded out the top half of the poll. COLORADO, UTAH, WASHINGTON, CALIFORNIA, WASHINGTON STATE and OREGON STATE completed the predicted order of finish.
Media have correctly picked the Conference winner 17 times in 31 tries, including five times in the Pac-12 era (since 2011-12), while the winner has been accurately chosen in 21 of the 36 all-time preseason votes.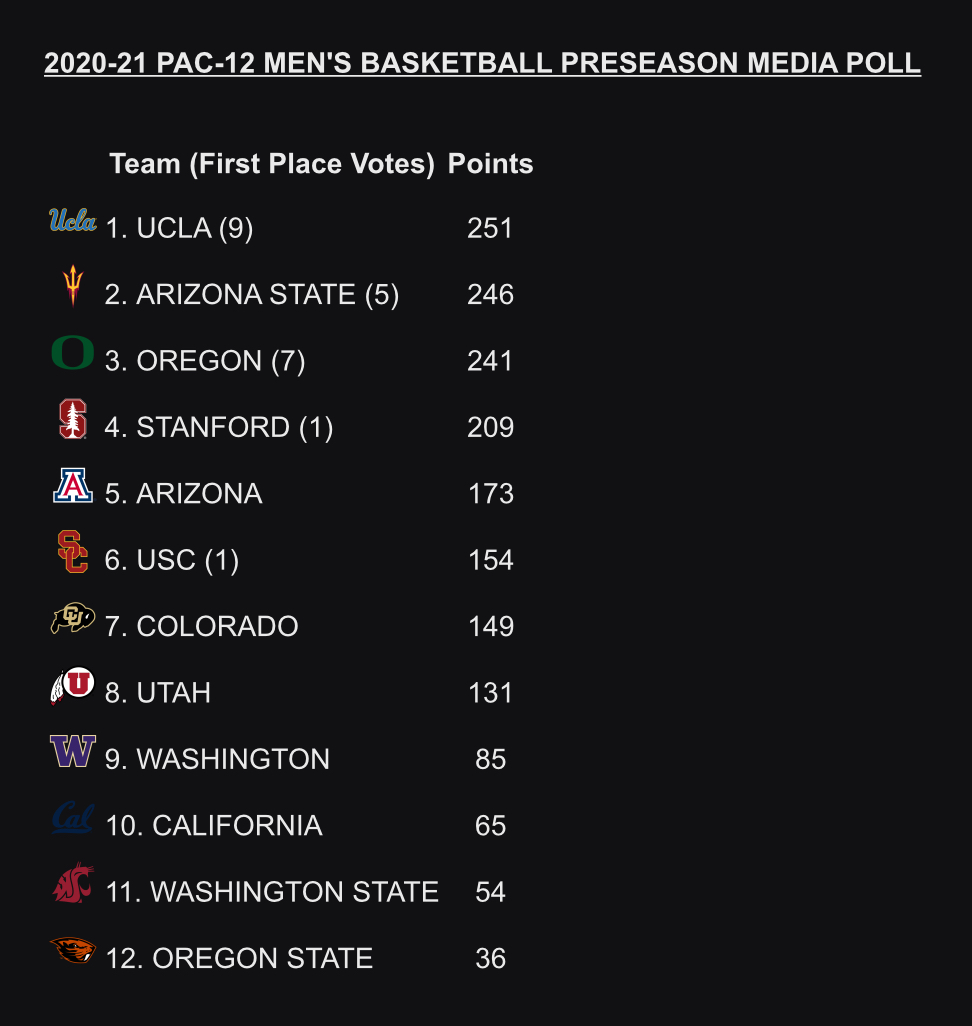 Press Release courtesy of the PAC-12 Media Department