Courtesy of Pima Athletics
Tucson, AZ – The Pima Community College baseball team (16-18, 8-16 in ACCAC) took control of the second game of the doubleheader to earn a split on Tuesday against Eastern Arizona College (13-22, 3-12) in Thatcher.
Game 1: Eastern Arizona College Gila Monsters 3, Pima CC Aztecs 2 (7 innings): The Aztecs took the lead on two occasions but the Gila Monsters scored two runs in the 5th inning and stayed ahead for good.
Freshman Michael Wong hit an RBI single to score sophomore Marcus Mendez (Desert View HS) in the 1st inning. The Aztecs took the lead again at 2-1 in the 3rd inning when freshman Rafael Padilla (Nogales HS) hit an RBI single to plate Mendez.
Mendez finished 1 for 2 with two runs scored. Padilla went 1 for 2 with an RBI while Wong was 1 for 3 with an RBI. Sophomore Martin Garcia (Tucson HS) finished 2 for 2 with two doubles.
Freshman Adam Moraga (Sunnyside HS) took the loss (2-4) as he pitched four and one-third innings giving up three runs (two earned) on five hits with three strikeouts and two walks.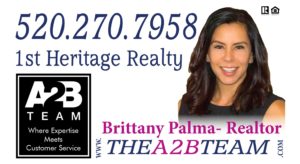 PCC 1 0 1 0 0 0 0 2 6 4
EAC 1 0 0 0 2 0 x 3 6 2
Game 2: Pima CC Aztecs 13, Eastern Arizona College Gila Monsters 2 (7 innings): The Aztecs got their offense going in the 1st inning with seven runs and insured the mercy-rule win in the 7th inning.
Padilla hit a two-run RBI single to score freshman Matthew Hackman (Empire HS) and Mendez. Garcia and Hackman each hit RBI singles while Mendez and freshman Enrique Porchas (Kofa HS) each drew bases loaded walks as part of the big 1st inning.
In the 4th inning, Wong led off with a triple and later scored on a fielder's choice. Hackman hit a two-run RBI triple to make it 11-0. Wong hit an RBI double in the 7th inning to help secure the mercy-rule.
Hackman finished the game 3 for 5 with three RBIs and a run scored. Porchas was 3 for 3 with two RBIs, two runs scored and two walks. Freshman Javier Nava went 1 for 3 with an RBI and two runs scored. Sophomore Juan Durazo (Salpointe Catholic HS) scored three runs in the game and Padilla was 1 for 5 with two RBIs.
Freshman Ryon Craig (Cienega HS) picked up the win (4-2) as he pitched a solid five innings giving up two runs (none earned) on three hits with two strikeouts and two walks.
PCC 7 0 1 3 0 0 2 13 12 2
EAC 0 0 0 1 1 0 0 2 3 1
The Aztecs return to the West Campus Baseball Field on Saturday to play Cochise College in an ACCAC conference doubleheader. The first game starts at noon.