602 Sports Talk
Rattlers never in Danger, clinch IFL Intense Conference Championship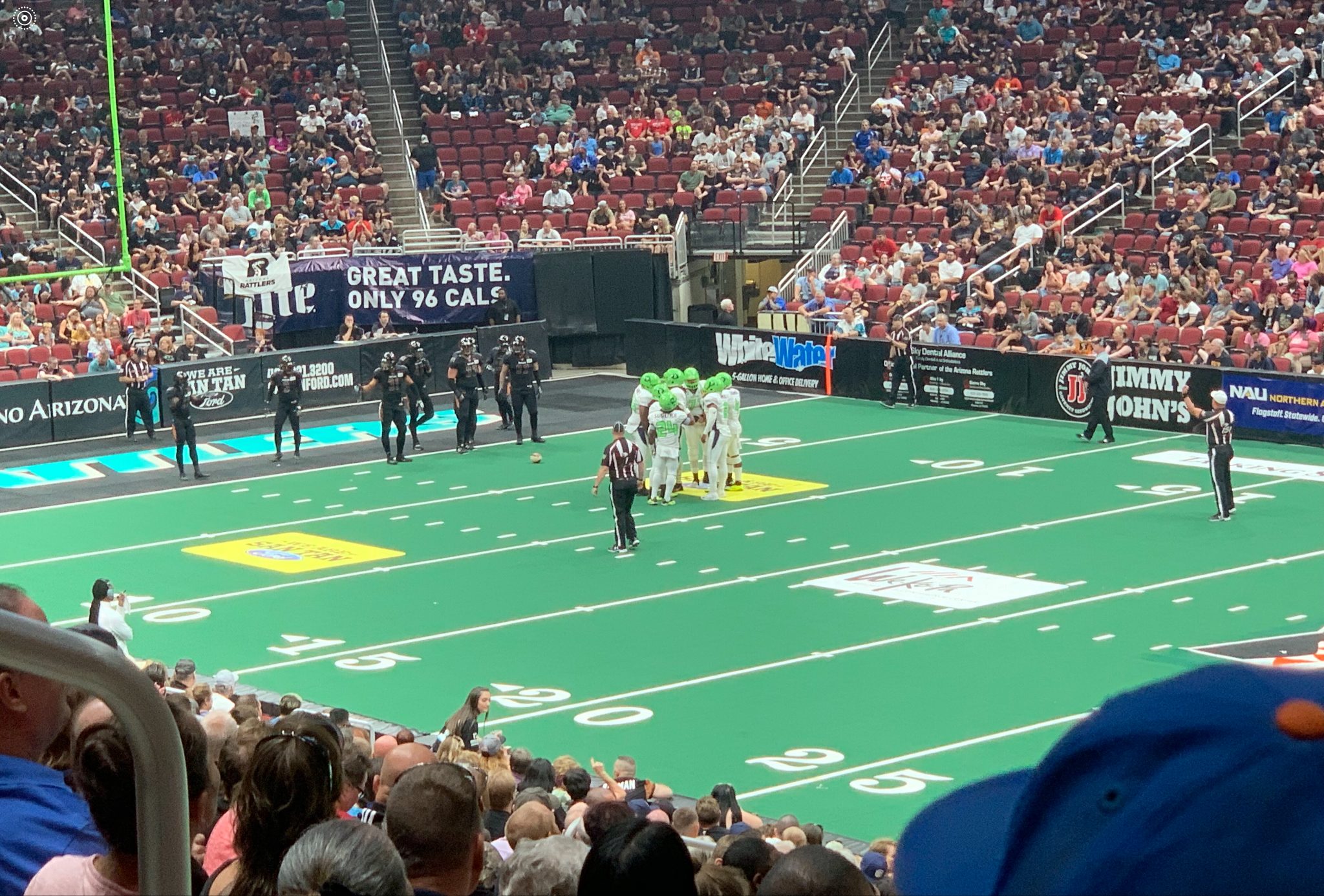 (Glendale, AZ) The Rattlers came in strong and never let up, beating the Nebraska Danger 62-45 in a pumped up Gila River Arena, securing their spot in the United Bowl.
The Gila River Arena will again host the Arizona Rattlers on July 13th as they take on the Sioux Falls Storm who narrowly edged out the Iowa Barnstormers in a competitive 52-50 victory.  This sets up a 2017 United Bowl rematch where the Rattlers edged out the Storm on their home turf 50-41.
The Rattlers were lead by Quarterback Drew Powell, who went 12 of 15 passing for 110 yards and two touchdowns, while also tacking on 91 yards and three touchdowns on the ground, loosening up the defense for the Rattlers running back committee.
Jabre Lolley lead the running back committee posting 81 yards and three scores on 14 carries, while Jamal Miles and Anthony Amos combined for 14 yards on three carries.
The Danger's special teams may have been their highlight, returning kickoffs for 214 yards on only 8 attempts.  The great field positioning ended up not being enough, however, as the Rattlers defense was able to pick off two attempts from Tommy Armstrong to keep the Rattlers offense on the move.  The Rattler offense was able to convert on all six 3rd down conversions, and minimize costly penalties.
Arizona Rattlers were able to outscore the Nebraska Danger in every quarter except for the 4th, when Jimmy Camacho was unable to connect on the extra point.
The Rattlers have yet to win a title game on their home turf since 1997, and are looking to put an end to that drought in this years United Bowl, and remain undefeated on the season.  This years United Bowl will be held in sunny Glendale, AZ on July 13th at 6:00 PM MST.