(Tucson, AZ)  520 Sports Talk's Home away from Home gains award from SuperCall Magazine.
Author Ian Centrone
When it comes to higher education in America, there's no shortage of traditions, school pride and rivalries. But one thing all academics can agree on is that college bars are sacred institutions, integral to the overall collegiate experience. Whether it's a massive university, a small private school or local community college, chances are there's one bar that students can't get enough of. From delightful dives to upscale joints and everything in between, here are the top college bars in each of the 50 states across the United States.
Tucson, University of Arizona
Located directly across the street from the University of Arizona campus, Frog & Firkin is a clear fan favorite. Often jam-packed with students, locals and out-of-towners, it's a prime spot to watch a football game over pints of beer or sip cocktails on the outdoor patio when the Arizona heat isn't too unbearable. They're also known for their food menu, which is teeming with classic drunk food munchies like nachos, deep-dish pizza and burgers.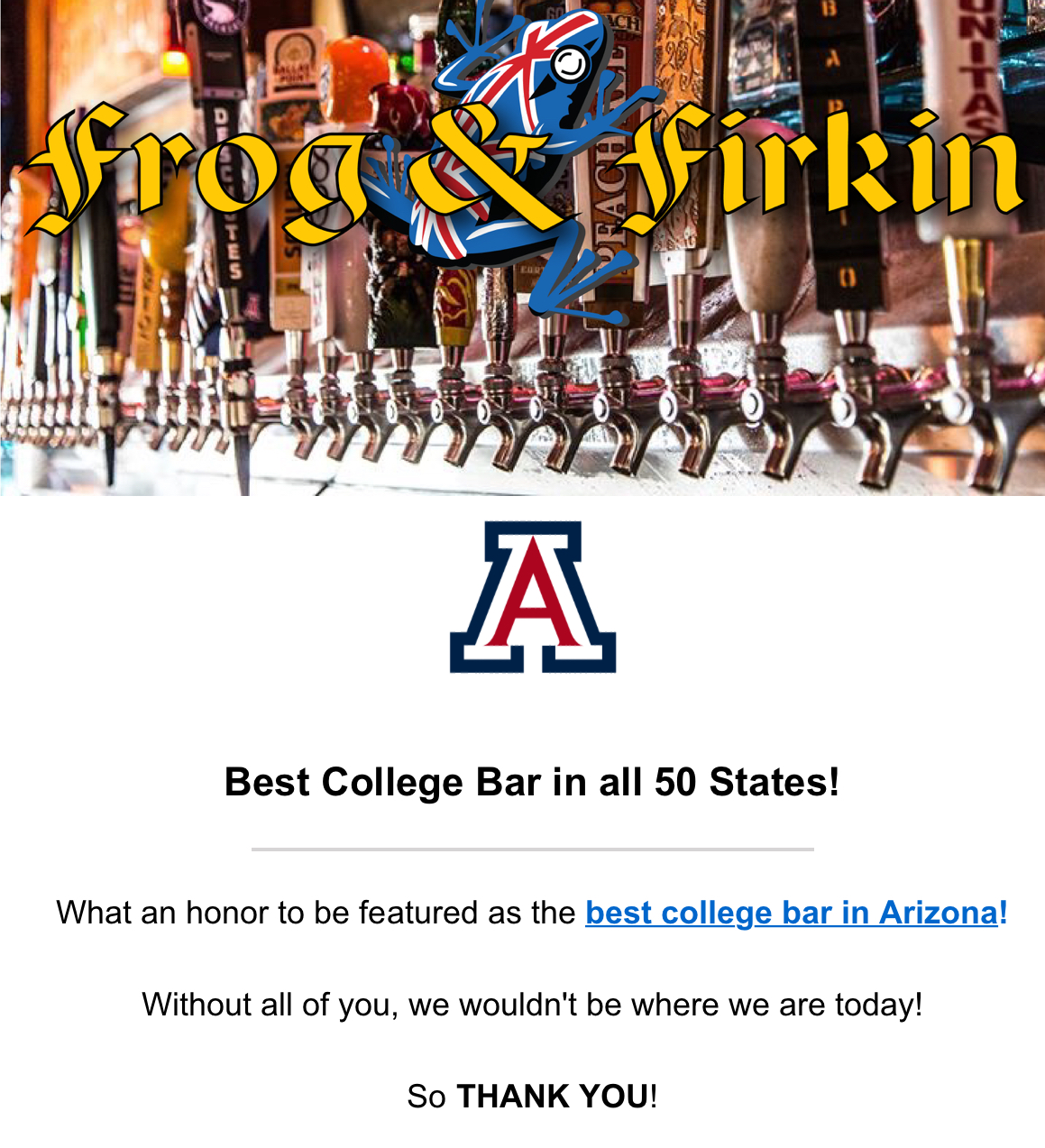 Make sure you come to the Arizona Football Alumni Show on Wednesday August 29th at 6 pm