Courtesy of Pima Athletics
Tucson, AZ – The Pima Community College men's golf team produced its best finish of the season on Tuesday at the Eastern Arizona Invitational.
The Aztecs jumped Mesa Community College in the second round of play to finish in third place with a two-day total of 592 (298-294). South Mountain Community College took first place with 564 and Eastern Arizona College placed second with 568. The Aztecs finished ahead of the Thunderbirds by seven-strokes.
The Aztecs had placed fourth, eighth and fifth in their previous tournaments.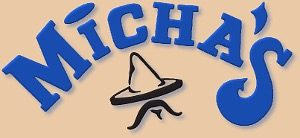 Sophomore Cooper Cordova (Mountain View HS) tied for fourth place in the individual standings. He shot a two-under par 70 to close out the tournament and finished with a 142 (72-70).
Freshman Diego Cuevas-Schraidt (Sabino HS), and sophomores Johnny Fiore (Marana HS) and Bobby Padilla (Catalina Foothills HS) each shot a 150 and tied for 21st place. Fiore shot a two-over par 74 in his second round (76-74) while Cueva-Schraidt and Padilla shot three-over par 75 for each of their rounds.
The Aztecs will play in the South Mountain Invitational on Apr. 9-10 at the Legacy Golf Resort in Phoenix.