(Phoenix, AZ)  The six-time World Champion Arizona Rattlers have announced a one-year partnership agreement with Foothills Sports Medicine and Physical Therapy that designates it as the Rattlers' official physical therapy partner.
In 2016, Foothills joined forces with ProActive Physical Therapy, making the Foothills/ProActive partnership the largest privately held physical therapy practice in Arizona.
As part of Foothills' partnership with the Rattlers, it will provide the team with physical therapy treatment during the 2021 Indoor Football League season, as well as the offseason.
"The Rattlers are grateful for our partnership with Foothills Sports Medicine and Physical Therapy," Rattlers President Kevin Guy said. "Keeping our players healthy and making sure that they're able to recover to the best of their ability is vital to our success on the field."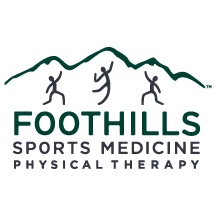 "Foothills Sports Medicine Physical Therapy is proud to join the excitement around our new partnership with the Arizona Rattlers," said Mike Basten, President and CEO. "We are proud to be able to provide the team with our professional sports therapy and recovery treatment and working with the team to further develop both the Foothills and Rattlers brands in our community."
"Both of our organizations have been in the valley for over 20 years, and we are looking forward to helping create unique experiences for Rattlers fans throughout the 2021 Indoor Football season."
The Rattlers' 2021 regular season will kick off on Sunday, May 16 against the Northern Arizona Wranglers, with the first home game in Phoenix taking place on Saturday, June 12 against the rival Tucson Sugar Skulls. The 2021 season will be the Rattlers 28th season of operation, as they compete for their seventh championship in franchise history.
Press Release courtesy of the Arizona Rattlers – Steve Cusumano