(Marana, AZ)  520 Sports Talk is happy to announce we will be covering the Eastern Arizona Gila Monsters Softball Team in the Spring of 2020.
The Thatcher Junior College will feature a great lineup of hitters and pitchers including incoming freshmen sensation and 2019 520 Sports Talk Softball Player of the Year, Katie Sherman from Benson High School.
Be sure to follow us on the 520 Sports Talk Facebook Page, @520sportstalk on Twitter, 520 Sports Talk on Instagram and the 520 Sports Talk channel on YouTube all season long.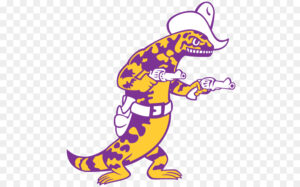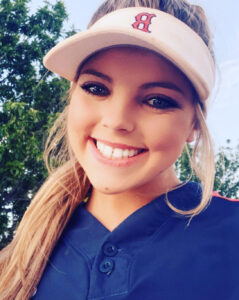 Date

Opponent

Where

Time/Score

9/7

Fire Crackers AZ
Scrimmage
Home

11:00am

9/14

Suncats
Scrimmage
Home

11:00am

9/21

AZ Desert Thunder
Scrimmage
Home

11:00am

10/5

Thundercats
Scrimmage
Home

11:00am

10/12

Western New Mexico University
Scrimmage
Home

11:00am

10/25

TBA
UA Tournament Scrimmage October (26-27)
Away

TBA

1/1

**********
***************************
TBA

TBA

1/30

TBA
CSN Tournament (Jan. 30-Feb. 1)
Away

TBA

2/6

TBA
Great Western Shootout
Away

TBA

2/8

Paradise Valley
ACCAC
Away

12:00pm

2/11

Scottsdale
ACCAC
Home

12:00pm

2/15

Mesa
ACCAC
Away

12:00pm

2/18

Phoenix
ACCAC
Home

12:00pm

2/22

Gateway
ACCAC
Away

12:00pm

2/25

Chandler-Gilbert
ACCAC
Away

1:00pm

2/29

South Mountain
ACCAC
Away

12:00pm

3/3

Glendale
ACCAC
Home

12:00pm

3/5

Arizona Western
ACCAC
Home

11:00am

3/7

Pima
ACCAC
Home

12:00pm

3/14

Yavapai
ACCAC
Away

11:00am

3/17

Central Arizona
ACCAC
Home

12:00pm

3/21

Arizona Western
ACCAC
Away

11:00am

3/24

Paradise Valley
ACCAC
Home

12:00pm

3/28

Scottsdale
ACCAC
Away

12:00pm

3/31

Mesa
ACCAC
Home

12:00pm

4/4

Phoenix
ACCAC
Away

12:00pm

4/7

Gateway
ACCAC
Home

12:00pm

4/11

Chandler-Gilbert
ACCAC
Home

12:00pm

4/14

South Mountain
ACCAC
Home

12:00pm

4/18

Glendale
ACCAC
Away

12:00pm

4/21

Pima
ACCAC
Away

1:00pm

4/28

Yavapai
ACCAC
Home

11:00am

5/2

Central Arizona
ACCAC
Away

12:00pm

5/8

TBA
Region I Tournament (May 8-9)
TBA

TBA

5/20

TBA
NJCAA National Tournament (May 20-23)
TBA

TBA