(Tucson, AZ)   The Pima Community College baseball team (34-14, 20-11 in ACCAC) recorded its fourth straight doubleheader sweep on Tuesday after scoring 28 runs against Eastern Arizona College (15-33, 5-27).
The Aztecs have won 20 ACCAC conference games for the first time since 2014. Freshman Cole Cummings went on a tear as he finished the day 5 for 7 with 10 RBIs, four runs scored, three triples, three walks and a home run. Freshman JJ Rollon (Skyline HS) went 6 for 8 with four RBIs and three runs scored. Sophomores Adam Moraga (Sunnyside HS) and Conner Nantkes earned the wins on the mounds.
Game 1: Pima CC Aztecs 14, Eastern Arizona College Gila Monsters 3 (5 innings)
The Aztecs' offensive production increased after each inning capping it off with a five-run 4thinning to earn the run rule victory.
Cummings hit a three-run home run in the 4th to score sophomores Enrique Porchas (Kofa HS) and Garett Lake. Sophomore Phillip Sikes added more insurance with an RBI triple.
Cummings fell a double short of hitting for the cycle as he had a two-run RBI triple in the 2ndinning and a two-run RBI single in the 3rd. He finished 3 for 4 with seven RBIs and three runs scored.
Rollon hit four singles in the game and finished 4 for 4 with an RBI single in the 3rd inning and two runs scored. Sikes was 3 for 4 with an RBI and a run scored while sophomore Rafael Padilla (Nogales HS) went 1 for 4 with two RBIs. Porchas scored two runs and drew two walks. Lake and sophomore Jacob Jacome each scored two runs.
Moraga picked up the win (7-3) after he pitched all five innings giving up three runs (two earned) on six hits with four strikeouts and three walks on 80 pitches.
EAC   0 0 0 3 0   3  6  1
PCC   2 3 4 5 x  14 14 1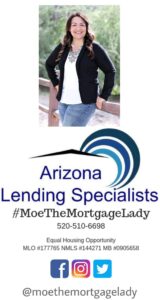 Game 2: Pima CC Aztecs 14, Eastern Arizona College Gila Monsters 9
The Aztecs scored nine runs in the 3rd inning but nearly surrendered the lead after the Gila Monsters scored five runs in the 6th. Pima countered with three runs in the 7th and two in 8th inning.
Freshman Karl Koerper hit a towering grand slam to right field on a 2-2 count in the 3rd inning to give the Aztecs a 6-2 lead. Cummings hit an RBI triple in the inning while Rollon knocked in two runs with an RBI single. Sophomore Fabian Ferreira (Tucson HS) also had an RBI hit in the inning. The Aztecs led 9-2.
The Gila Monsters put up five runs in the 6th inning to cut Pima's lead to 9-8 but the Aztecs responded in the 7th inning with RBI singles from freshman Angel Ochoa (Canyon del Oro HS) and Rollon.
Cummings added a two-run RBI triple in the 8th inning and finished 2 for 3 with three RBIs, a run scored, three walks and two triples. Rollon was 2 for 4 with three RBIs, a run scored and two walks. Koerper finished 1 for 5 with four RBIs and a run. Ferreira went 2 for 4 with an RBI and a run scored. Lake scored three runs and Jacome scored twice.
Nantkes struggled but still picked up the win (5-4) after he pitched five and two-third innings giving up eight runs (six earned) on 10 hits with two strikeouts and three walks. Freshman Angel Castillo (Sunnyside HS) earned his first save after throwing a solid three and one-third innings giving up one run (one earned) on one hit with three strikeouts and one walk.
EAC   0 0 2 1 0 5 0 0 1    9 11 1
PCC   0 0 9 0 0 0 3 2 x   14 12 2
The Aztecs face a tough test on Saturday when they host No. 8 ranked Cochise College at the West Campus Aztec Field. First pitch is at noon.
Courtesy of Pima Athletics