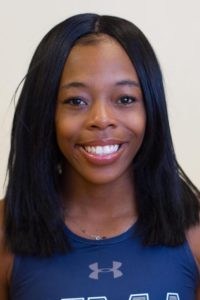 Tucson, AZ – The Pima Community College men's and women's track & field teams closed out competition at the NJCAA Indoor National Championships on Saturday in Pittsburg, KS.
The men's team finished in 16th place in the final team standings with a score of 15 points. The women's team tied for 21st place with eight points.
The 4×400 relay team of freshman Rhiannon Bearup (Skyline HS), sophomore Melissa Cotsonas (Mountain View HS), freshman Tyra Yanez (Sahuaro HS) and sophomore Amber McCroskey (Buena HS) broke their own Pima school record with a time of 3 minutes, 54.85 seconds. They had set a record time of 4:01.50 earlier this season.
It was the second school record Bearup and McCroskey had broken at the indoor national championships. Bearup set a new record in the 60 meter hurdles at 9.03 seconds while McCroskey set her record in the 60 meter dash at 7.72.
In the first day of competition, sophomore Sam Shoultz (Corona del Sol HS) took home the NJCAA Indoor National Championship and earned NJCAA All-American status in the high jump with a mark of 7-feet, 0.50-inches. Sophomore Hannah Bartz (Mountain View HS) was runner-up in the women's long jump with a personal-best leap of 19-feet, 1-.25-inches.
The Aztecs begin the outdoor season at the Willie Williams Invitational on Mar. 17-18 at Roy P. Drachman Stadium hosted by the University of Arizona. Events begin on Friday the 17th at 4:00 p.m. and Saturday the 18th at 10:00 a.m.